About The Agency
Rosetta Investigations specializes in civil litigation, family law, and criminal matters. That means we handle everything from medical malpractice lawsuits to infidelity. Some of our cases never see the light of a courtroom; others you have likely seen on national news. We are licensed to serve the State of Tennessee and have reciprocal agreements throughout the nation.
Mission Statement
We understand your need for discretion and privacy. In fact, regulations mandate confidentiality. We also understand the initial uneasiness you may feel discussing your case, but rest assured we have heard everything in the book and will comfort you from start to finish.
About Our Peeps
Our investigators hold impressive investigative training and career status. Our team includes a retired Tennessee Bureau of Investigation Special Agent, a former Secret Service agent, and a career commercial pilot who operates our 4k surveillance drone. But, we tend to be more impressed with the others' backgrounds such as a bible study teacher, ballet dancer, financial analyst, a volunteer fire fighter, and a stay-at-home mom.
About Amy Drescher
Amy Drescher is a licensed private investigator and owns Rosetta Investigations based in Nashville, TN. Drescher specializes in domestic and civil matters and has handled hundreds of cases over the past two decades.
Her favorite mantra for clients is "Embrace Your Fear" and a frequent quip of hers is "There's a little bit of truth in every lie".
Drescher carries two investigative licenses (individual and Company) with the state of Tennessee. She is a member of the Tennessee Association of Professional Investigators and holds a bachelor's degree in Mass Media & Broadcasting.
Prior to becoming a licensed P.I., Amy spent more than a decade as an investigative television news reporter and TV anchor in Illinois where she earned numerous state and national awards for investigative reporting.
Drescher is passionate about helping her clients and she has a full grasp on how to lead an investigation to a successful conclusion. In the words of her favorite sleuth, Sherlock Holmes, "As to reward, my profession is its reward".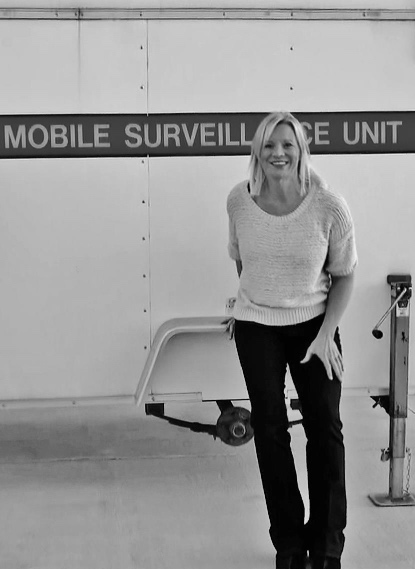 A Digital Agency
It's a digital world, we know. We allow you to request services, upload files, and communicate through our website.
Forward Thinking
Our investigators always stay trained in the newest technology, surveillance products, and have our client's best interest in mind.
Problem Solvers
If you are stuck in litigation and do not have the proof you need, our investigators will tirelessly to solve your problem.
Customer Satisfaction
Our clients are very happy with our services. We take care of our clients. You can read the testimonials and see for yourself.
The Value of Rosetta Investigations
Rosetta Investigations is adept at uncovering relevant information through a variety of methods and techniques. Our investigators are technically competent and have a comprehensive understanding of computer technology. We utilize top-of-the-line equipment for covert surveillance and we have access to databases that you will not find online. Our investigators have very impressive resumes including backgrounds in law enforcement and military. Our associates include a nationally recognized body language expert, a certified computer forensics specialist and a national network of private investigators.
The Legal Impact of Rosetta Investigations
Rosetta Investigations has strong ties to the legal community and we serve a large clientele of attorneys. Rosetta Investigations has an intimate understanding of privacy laws and investigative rules. We effectively adhere to and work within those mandates and standards. Our job is to gather relevant and useful facts; communicate and document those facts in a concise and useful format; provide insight and analysis; understand and collaborate on a litigation plan. The Tennessee-based Rosetta Investigations, has highly trained private investigators and private detectives to provide discreet services.